The Reader
After-hours edition of
Subterranean Homepage News
(Why "The Reader"?)
Looking for the N.Y. Times interview transcript mentioned in American Journalism Review?
Try this link. (I had remotely hosted comments then that slow down the page considerably.) If that doesn't work, both the interview and the reaction were copied to my projo blog
---
4.25.03
Spring in Providence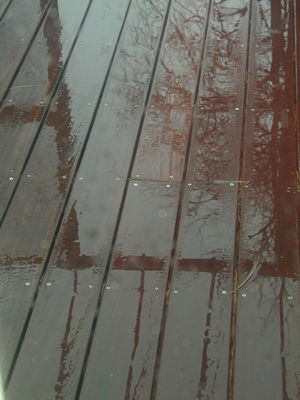 Reflections on a wet deck
Spring is stingy. Branches are still bare. Only the earliest flowers are up.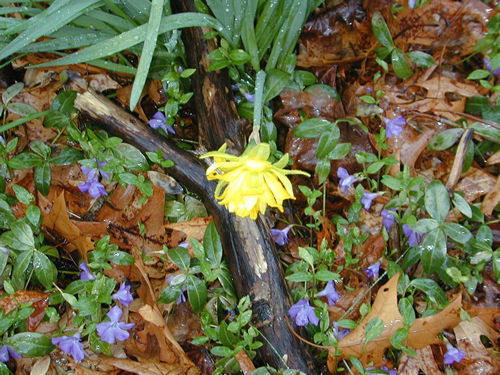 Forest floor
Narcissus and vinca have always been here, under giant maples and oak.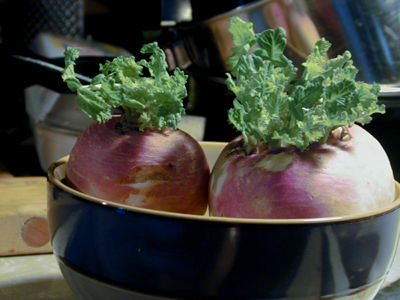 Supermarket turnips sprouted in the plastic bag. Might as well plant them. Just their tips are in water in the bowl till then.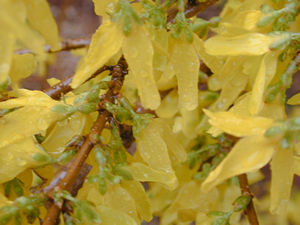 Forsythia
An heirloom variety here, not a bush but sprawling branches, petals facing downward.