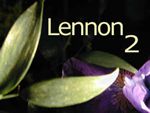 Blues for Mai Cramer


Quote
"The imperial presidency has arrived. On the domestic front President Bush has found that in many ways he can govern by executive order. In foreign affairs he has the nerve to tell other people that they should get rid of their current leaders. Amazingly, with Americans turning into a new
silent majority
and Congress into a bunch of obeisant lawmakers, he is getting away with such acts. The lawmakers are worried that Bush will play the "patriot card" in the November elections to attack dissenters and opponents."
Helen Thomas, July 3, 2002
Tribe
Blake
Cocroft
Copeland
Cornett
Doctorow
Lasica
Levine
Paul
Poe
Powers
Robins
Searls
Winer

Obscure bookmark
of the day

The Blacklisted Journalist
"A professional journalist since 1950, Al Aronowitz, founder, editor and publisher of THE BLACKLISTED JOURNALIST, has met and/or has known; or has had a friendship with and/or has had a close association with; or has interviewed and/or has written about some of the greatest figures to have ennobled our culture, including Bob Dylan, the Beatles, Mick Jagger, Brian Jones, Jimi Hendrix, Allen Ginsberg, Jack Kerouac, Neal Cassady, Michael McClure, Jerry Garcia, Phil Spector, Janis Joplin, Bobby Darin, Jane Fonda, Marilyn Monroe, Frank Sinatra, Brigitte Bardot, Elizabeth Taylor, Paul Newman, Barbra Streisand, William Carlos Williams, William Burroughs, Ernest Hemingway, Ray Charles, Miles Davis, Billie Holiday, Dizzy Gillespie, Louis Armstrong, Duke Ellington, Carole King, Gerry Goffin, David Bowie, Peter Townshend, The Band, Merle Haggard, Charlie Pride, Johnny Cash, Steve Allen and ad infinitum. Many of whom, if not all, are or will be featured in articles and stories on this website."
---
My brother's project
USS Saratoga Museum Foundation
My other sites
Subterranean Homepage News
Comments by